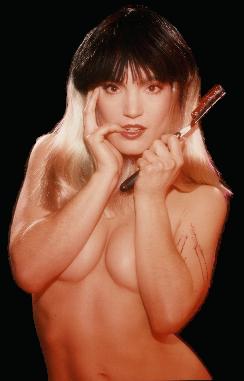 Hi, I'm Brinke. You found me. You navigated your way through the wicked web to my doorstep, you lucky devil, you. Well, as your reward, we have all sorts of lovely treats here for you...news, convention updates, even a filmography! I'll do my best to keep it updated so place a bookmark at this address and check in here often.

And make sure to grab a peek at the calendar of my appearances. I love to meet my fans in person and I sure would like to see you at my next convention or book store signing. If you can't make it to one of them, don't fret. The address of my fan club is below and rest assured that I read each and every letter myself.

Thanks for tuning in and have a great year. Screamingly yours...